Unique and Trendy Hoodie Design Ideas to Customize Your Wardrobe
Hoodies are wardrobe staples that can be dressed up or down effortlessly. But plain hoodies can get boring after a while. The solution? Custom-designed hoodies with unique prints, graphics, and details to showcase your personal style.
Stay ready for trendy hoodie design ideas that will help you customize your collection and stand out from the crowd!
Explore Pop Culture and Fandom Hoodies
Hoodies make the perfect canvas for displaying your favorite pop culture and fandom passion. Whether you love a particular TV show, movie franchise, band, or video game, there are so many cool graphics and icons to choose from.
For example, a retro gaming hoodie covered in pixelated 8-bit characters would be perfect for Nintendo fans. Music lovers can opt for a Guns N' Roses-inspired hoodie with colorful graffiti-style logos and imagery.
Even subtle references like a Stranger Things hoodie with sci-fi fonts and a Demogorgon silhouette tap into cult followings. Pop culture designs add flair while allowing you to represent brands you identify with.
Get Inspired by Streetwear and Skate Style
Streetwear and skating culture offer no shortage of bold prints, ironic phrases, and rebellious graphics that translate seamlessly onto hoodies.
Think cropped boxy hoodies with contrasting sleeves in edgy camo prints. Or oversized hoodies with graffiti-styled text in dripping paint fonts reading "Skate or Die" or "Thrasher." Add counterculture credibility to any outfit.
Distressed details like raw hems, uneven stitching, and deconstructed elements also epitomize that effortless urban cool vibe. Don't be afraid to get creative with half-and-half designs featuring split colors or patterns.
Choose Trending Graphics and Text Prints
Text-based prints and trending graphics breathe new life into basic hoodies, especially when you take a tongue-in-cheek approach.
For a playful, self-deprecating look, a hoodie that says "Cool Story Bro, IDGAF" in bold type ironically conveys your indifference. Modern graphic logos like smiley emojis or anime-inspired faces make a statement too.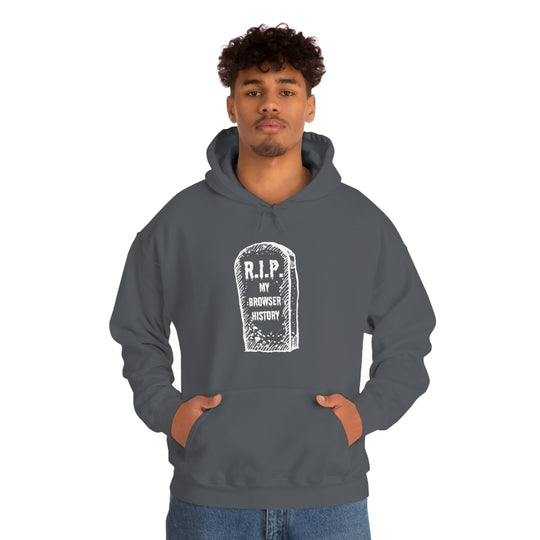 Positive mantra prints like "Good Vibes Only" add motivation to your wardrobe. Celebrity or influencer merch with signatures, famous lyrics, and stylized portraits put your fandom on full display.
Design Your Own Custom Hoodie
For a hoodie that's truly one-of-a-kind, design your own from scratch. Many online shops now offer customization tools to turn your creation into reality.
First, upload a cool photo of your choice and turn it into an all-over repeating pattern covering the hoodie. Next, add custom text like nicknames, quotes, or family names in fun fonts. Additionally, designers can create their own graphics, logos, and illustrations to feature.
Ultimately, the possibilities are endless when you design your own custom hoodie. In conclusion, make it as simple or funky as you want.
Get Creative with Color and Dye Techniques
Most hoodies come in basic colors like black, grey, and navy. Choose unique shades like pastels, neons, or jewel tones to switch up your hoodie selection. Ombre-dyed hoodies that transition from light to dark colors provide visual depth.
Tie-dye is another dyeing technique that produces psychedelic patterns perfect for a bohemian vibe. Acid wash processing gives fabric a frosted stonewashed finish. Camouflage prints added a rugged edge in shades of green, brown and black.
Sharpen up your hoodie collection with rich colors and experimental dyeing.
Choose Stylish Cropped and Oversized Fits
The classic hoodie gets a modern refresher with on-trend cropped and oversized fits. Cropped hoodies ending above the waistband amp up the cool factor with high-waisted bottoms. Oversized hoodies in XL sizes allow for a slouchy streetwear look.
Boxy and cropped silhouettes also complement athleisure outfits. Ladies can opt for a fitted hoodie shape for a more flattering drape. Play around with exaggerated proportions to keep comfort at the core.
Add Unexpected Graphics and Applique Embellishments
Think outside the box and adorn your hoodies with unique graphics, textures, and appliques that capture attention.
Additionally, distressed graphics like intentionally cracked and faded logos add depth. Metallic foil and glitter prints dazzle and shine. Flocked velvet fabrics provide soft texture and dimensional dots.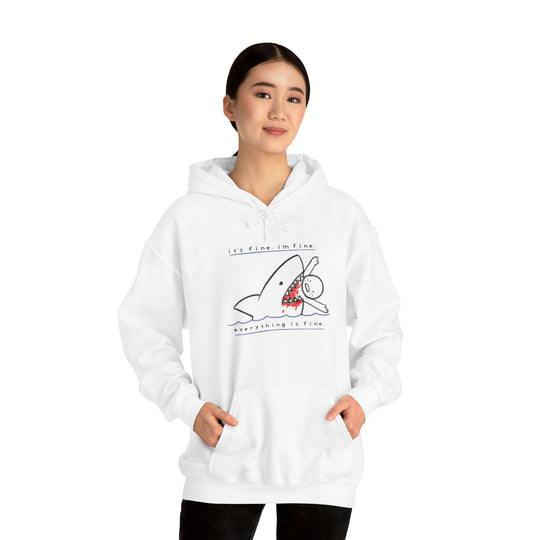 You can also apply appliques like embroidered patches, woven labels, rhinestones, studs, and iron-on motifs for luxurious detail. Unexpected materials like faux fur, lace, or leather trim glam up basic hoodies.
Rep Your Favorite Sports Team
Finally, hoodies are the quintessential sporting event companion. Show your unwavering team spirit by designing jersey-inspired hoodies in your favorite team's colors and logo. Add your name or number on the back to complete the authentic look.
Layer team logo and mascot graphics in a distressed vintage style for a well-loved appearance. Split your hoodie colors down the centerline for a striking contrast. Cheer on your team for victory all season long in spirited custom hoodies.
Express Yourself Through Custom Hoodies
With so many design elements to mix and match, the possibilities are endless when creating custom hoodies. Use your hoodie as a blank canvas to showcase the brands, hobbies, sports teams, and interests that define your original sense of style.


Love the unique hoodie design ideas featured in this article? One Charlie Kilo offers its own line of customizable graphic hoodies with a satirical, humorous spin.

Stand out from the crowd this season with a One Charlie Kilo hoodie designed for true fit and featuring your choice of funny graphics and phrases. Join the movement towards inclusive apparel while sporting a hoodie that showcases your bold sense of humor and style!

Check out One Charlie Kilo's selection of customizable graphic hoodies to find your perfect match. Their mocked-up postmodern aesthetic and witty designs make these hoodies a true one-of-a-kind addition to your wardrobe.
---